"Back to Basics Hair Protection"
New Enhanced
"PRESS & CURL CREAM"


ACTIVE INGREDIENTS:
KERATIN PROTEIN
OLIVE OIL
BLACK CASTOR OIL
BEESWAX
AN EXCITING NEW PRESS & CURL SYSTEM FOR THE 21ST CENTURY! IS GREAT WITH THE USE OF PRESSING COMBS, BLOW DRYERS AND FLAT IRONS HAIRSTYLES!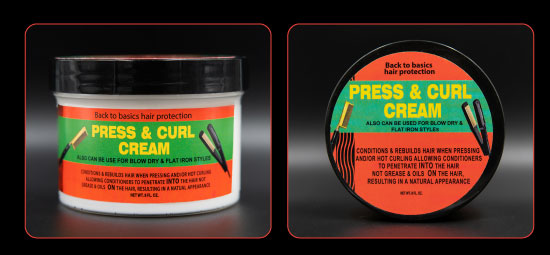 A New CONDITIONING PRESS & CURL CREAM, that conditions and rebuilds hair when pressing, and or flat iron or hot curling. Allows CONDITIONERS to penetrate INTO THE HAIR, not like grease and oils ON the hair. Resulting in "BEAUTIFUL SILKY STRAIGHT", lightweight hair styles.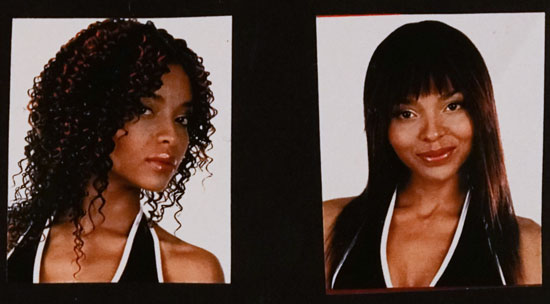 Excellent for women and children unlike relaxers, our new "PRESS & CURL CREAM" styling system. That is safe and has no drastic chemical affects, that could damage or destroy hair shafts. Perfect for all types of curly hair types, including, color treated and gray hair.
ACTIVE INGREDIENTS:
Keratin Protein
Olive Oil
Black Castor Oil
Beeswax
BUY ONLINE NOW!
8 fl.oz. / 227 ml